Tourdates 2018
03.02. KulturZone / Wörgl (A) *
04.02. Balcony TV / Walchsee (A)
07.02. PPZK @ Kösk / München (D)
08.02. Unhaltbar / München (D) *
11.02. Melodica Festival / Paris (F)
s 11.03. EMMA / Pforzheim (D)
13.03. TBA / Bern (CH)
15.03. Livingroom Show / Düsseldorf (D)
16.03. Livingroom Show / Wuppertal (D)
17.03. Melodica Festival / Köln (D)
21.03. Phil / Wien (A)
15.04. Friedensbim / Wien (A)
26.04. Cafe Gramsci / Dachau (D)
28.04. Stromboli / Hall in Tirol (A)
24.05. Waldschänke Dornheim / Würzburg (D)
25.05. Kiss / Freiburg (D)
28.06. Folkfest Warmup / Waidhofen/Thaya (A)
21.07. Tatort Hawai / Stein (D)
26.07. Open Air / Utersum, Insel Föhr (D)

* w/ Peter Piek
Press Kit
Download the package of Press photos, the album cover and the info sheet for press purposes (zip-File, 3 MB). Please credit the photos according the information in the file names.
Biography
Bernhard Eder grew up in a small farming village in the Austrian countryside. There he made up his first band wa:rum, formed with friends and playing at parties and small festivals in the region. As a consequence, in 1997 Bernhard moved to Vienna to study Audio Engineering and, in addition, jazz vocals at the Vienna Conservatory. Meanwhile, he released three records with wa:rum, and become popular on Austria's biggest alternative music radio station FM4.
In 2006, Bernhard moved on to Berlin for a new beginning in life and establishing his solo career. It leaded to the debut album »The Livingroom Sessions« (2007), introducing a dozen of lo-fi acoustic own songs and interpretations of Radiohead & Pet Shop Boys songs to his audience. The album was reviewed positively, and rewarded with airplay all over Germany and Austria.
During his »Berlin Period«, he came across (and made friends with) colleagues – with some, Bernhard founded a band to add to his new-found sound. Working with new musicians was an inspiration, as was the city of Berlin itself, sparking a creative fire in him.  Together with the band and a notebook full of newly written songs he recorded »Tales from the East Side«, released in late 2008.
Bernhard released another two records after his return to Vienna: the EP »The Unexpected« (2010) and the full-length album »To disappear doesn't mean to run away« (2011).
At the time, he applied himself to something different: he was invited to write the music for the play »Die Nibelungen« at the Max Reinhardt Seminar (Vienna). This production led to Berhards first theatre experience – as musician, and as actor playing the role of Volker von Alzey.
Back then, he was already working the conceptual breakup album »Post Breakup Coffee« (Release: 11/09/2012).
This masterfully produced and orchestrated album hums in a tone both modern and old, swaying in slow-motion between the perimeters of acoustic pop, indie and psychedelic and leaving the listener with a slight taste of Radiohead, Pink Floyd, Air and Elliott Smith. Though his influences are apparent, Bernhard Eder has a voice all his own and uses those influences not as templets to shape himself with, but as fuel to propel his music in new and exciting directions.
It is followed by »Nonsleeper« in 2015. In late 2016, Bernhard releases his 6th studio release, a cover album named »Remake«.
Album "Post Breakup Coffee"
Order Digipak incl. Booklet on Bandcamp for EUR 14
Book Edition
"Post Breakup Coffee"
Order Book incl. CD and bonus EP on Bandcamp: EUR 21
Video "Long way to run"
Directed by Jean de Oliveira. Featuring Laurenz Laufenberg, Valerie Pachner, Bastian Parpan, Katharina Breier and Marie Luise Stockinger.
Video "Paralysed"
Video from the single »Paralysed«, produced by Thomas Binder-Reisinger based on the material filmed by Tina Terras & Michael Walter.
The Lost Ones & Iceland Diary out now!
Die EP "The Lost Ones" ist ab sofort erhältlich! Digital, als auch in sehr limitierter physischer Auflage (erhältlich nur bei Konzerten oder via Bandcamp). Außerdem ist das Island-Tourtagebuch »How I became the Blueberry King« online nachzulesen.
Bernhard Eder und die Nibelungen
Q"Als Volker von Alzey im Stück selbst eine Rolle übernehmend, machte sich der Wiener daran, die Texte in eine entsprechende musikalische Form zu überführen. Herausgekommen sind ruhige, zurückhaltende, abwechslungsreiche und ungemein stimmungsvolle Folksongs, in denen, passend zur thematischen Vorgabe, immer auch etwas seltsam Mittelalterliches mitschwingt.« (Music Austria)
Bernhard Eder schrieb die Musik für eine Inszenierung der Nibelungen (nach Friedrich Hebbel) am Max Reinhardt Seminar und spielte auch gleichzeitig die Rolle des Volkers von Alzey. Das Ergebnis nahm er (mit gesanglicher Unterstützung der Schauspieler) auf, das Werk gibt es in limitierter Auflage auf Tonträger, sowie Hörproben auf Soundcloud.
Festivals, Islandkonzerte und neue Songs
Auch wenn es auf dieser Seite den Anschein hat als würde dieser Tage wenig passieren, hier herrscht alles andere als ein musikalisches Sommerloch. Nach einem wundervollen Wochenende beim PPZK Sommerfest in Leipzig werde ich in zwei Wochen das erste Mal eine musikalische Reise nach Island unternehmen! Anschließend geht es unmittelbar ins Radiokulturhaus, um im dortigen Studio 2 ein paar Tage neue Songs aufzunehmen (an denen ich derzeit fleißig schreibe und rumfeile). Erste Kostproben wird es mit Sicherheit am 30.9. geben, wo ich im großen Sendesaal des Radiokulturhaus mit Band und diversen Gästen gastieren werde.
Foto: taper jean girl
REMODEL out now!
The live album »Remodel« is now available as download and 10 inch vinyl via Bandcamp.
REMODEL Releasekonzert
Das Releasekonzert findet am 28.11. in der Sargfabrik Wien statt, Karten gibt es hier.
Auf »Remodel« finden sich jene Coverversionen, die seit Jahren immer wieder im Liveprogramm auftauchen und exklusive Liveversionen der bereits veröffentlichten Covers von »Remake«. Aufgenommen wurde am 22.11.2016 im Radiokulturhaus Wien, mit ganzer Band und Fräulein Hona als special guests.
REMODEL Crowdfunding
Das »Remake«-Releasekonzert von letzten November im Radiokulturhaus soll als Livealbum veröffentlicht werden - mit exklusiven Liveversionen und special guests, und das Ganze auf edlem 10"-Vinyl! Dafür wurde ein Crowdfunding gestartet, wo es diverse schöne Dankeschöns zu erwerben gibt. Bitte gerne unterstützen! Hier schon mal ein Vorgeschmack auf »Remodel«:
REMAKE released on music cassette
Bernhard's latest release is now also available on cassette! The release concert will take place on 22 May at the TAG in Vienna – come, come!
REMAKE out Nov 13:
Find the new album on Bandcamp and gift yourself or your dear ones!
New video »Heite drah i mi ham«
Jean de Oliveira directed another video – this time for Bernhard's coverversion of Wolfgang Ambros' classic (written by Georg Danzer). The premiere was presented by Musikexpress and Noisey Austria.
New Single and video »I'm crying (Mother's tears)«
Here's the new Single "I'm crying (Mother's tears)" from the forthcoming album »Remake«. It's a duet with the wonderful Mira Lu Kovacs from the Austrian band Schmieds Puls.
You can already buy it on Bandcamp. The Releaseshow of the new album is taking place at the Radiokulturhaus on 22 November.
New Single and video "El Beatle"
A new Single is out now: »El Beatle« is a tribute to George Best and was written and recorded for the compilation Lieber ein Verlierer sein Vol. 2.
You can buy the single track on Bandcamp and, of course, watch the video!
Video "Bird away" nominated
I am happy to announce that my video for "Bird away" ist nominated for Vienna Independent Shorts 2016! Film by Denis Mähne & Nina Reble, 2015.
Live im Chelsea
Am 7. April wird Bernhard Eder samt Band zum ersten Mal seit 5 Jahren wieder im Wiener Kultclub Chelsea gastieren. Das Video zu »Es is zum rean« ist übrigens ebenfalls im Backstagebereich des Clubs entstanden.
Melodies for Refugees
Auf der von Bernhard Eder zusammengestellten Benefizcompilation "Melodies for Refugees" versammeln sich zwanzig heimische Popmusiker und Popmusikerinnen von Kreisky über Fijuka bis Attwenger. Musikalisch finden sich auf dem Sampler teilweise extra für das Album produzierte Stücke, sowie akustische Neu-Interpretationen, exklusive Livemitschnitte oder auch Kollaborationen.
New single "Bird away"
The single also includes a Remix produced by Wolfgang Schlögl (I-Wolf, Sofa Surfers). You can listen and order on Bandcamp.
Nonsleeper is out now on Vinyl!
Special thanks to all supporters of the Crowdfunding campaign! You can order the Vinyl on Bandcamp or Hoanzl.
Nonsleeper Album – out now!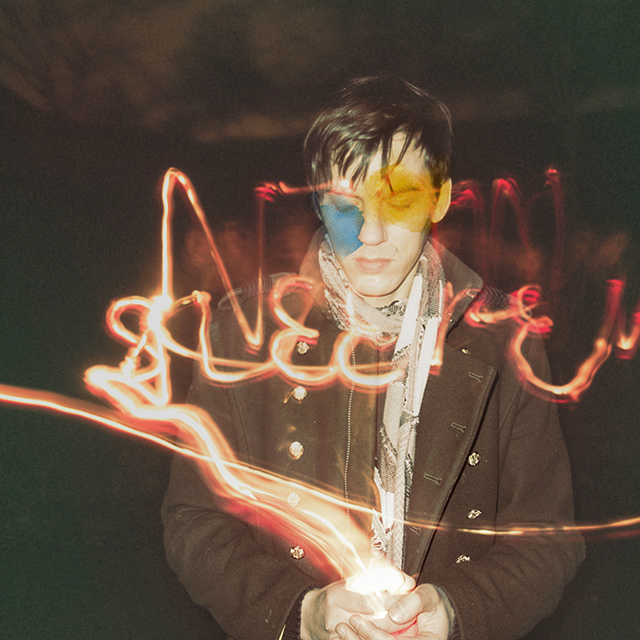 Order on
Bandcamp
: Digisleeve incl. Mini-Poster: EUR 15 or Digital Album: EUR 10!
Video Turn on
Video for the second single, featuring the girl group »The Nonsleepers« …
Video The Queen and the Knight
New Video from Bernhard Eder! From the forthcoming album »Nonsleeper« which will be released on March 13th on Tron Records.
The "Post Breakup Coffee Tour" is over!
More than 100 shows in 6 countries within 13 months - this was the most intensive tour I've ever done! Thanks to everyone who came to the shows, also to all the bookers and especially to all the great musicians I have played with!! Here's a little thank you, a Liveversion of »Snow Fields« – recorded at the Radiokulturhaus Vienna in September. See you next year!
Theaterinszenierung & Video zu Bloom
Bevor es zum letzten Mal für 2013 auf Tour geht, wird Bernhard Eder erneut eine Theaterinszenierung am Max Reinhardt Seminar Wien vertonen – diesmal das Stück »L'affaire de la Rue de Lourcine« von E. Labiche. Die (bereits ausverkaufte) Premiere findet am 14.11. statt, weitere Termine sind am 15., 16. und 18.11. Die aktuelle Single »Bloom« (aus The Lost Ones) wurde bereits auf diversen Radiostationen vorgestellt, hier gibt es noch ein sehr schönes und stimmiges Video, aufgenommen live im PPZK in Leipzig.